Limited Edition Giclee Canvas Prints


Fine Art Reproduction services. Giclee prints represent the highest quality of craftsmanship, expertise, and care. Using the latest technology, we can create stunning reproductions of such quality that the prints and the original artwork are essentially indistinguishable from one another!

• We use archival pigmented inks which have been tested to have a light fastness of over 100 years.
• All prints are created using either a 7 color or 8 color inkjet printer using variable droplet technology, creating beautiful continuous tone prints.
• Prints can be created on the same type of material as the original was created on, such as canvas and thick, lush watercolor papers. These papers are acid-free with no optical brighteners, and are made from 100% cotton.

• Our in-house photography studio enables us to handle every step of the reproduction process from photography to printmaking. Our state-of-the-art high end digital camera uses the latest technology to capture images with exquisite color and amazing detail so that your reproduction remains completely faithful to your original artwork.

Please allow 2 - 3 weeks for production.

Click on images to enlarge.

"After The Storm" New Release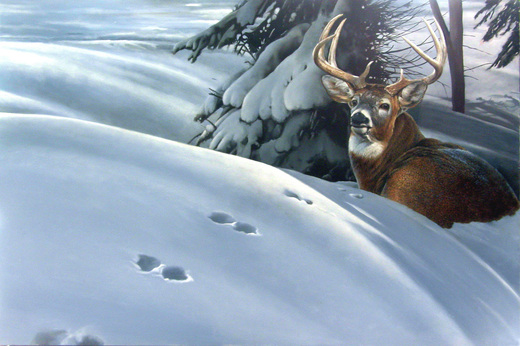 Image Size: 24" x 36" $750.00

---
"Eye of the Hunter"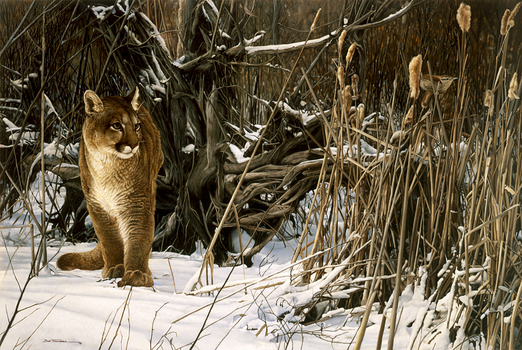 Image Size 24"X36" $750.00

---
"Winter Retreat"

Image Size 24"X36" $750.00

---
"Spring Thaw"

Image Size: 24" x 36" $750.00

---
"Once There Were Many"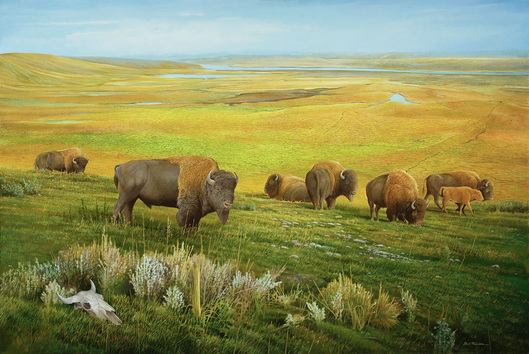 Image Size: 40" x 60" $1,500.00

---
"October's Harvest"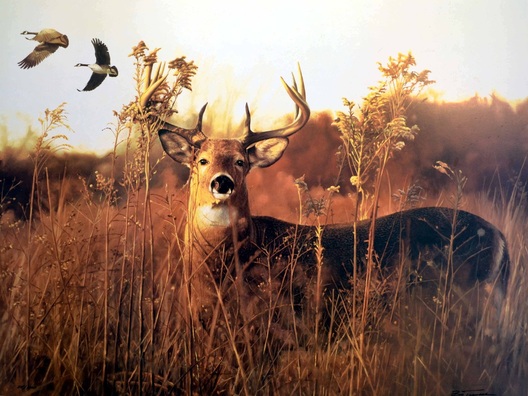 Image Size: 18"X24" $350.00

---
Prints are made to order. Please allow at least two weeks for production.